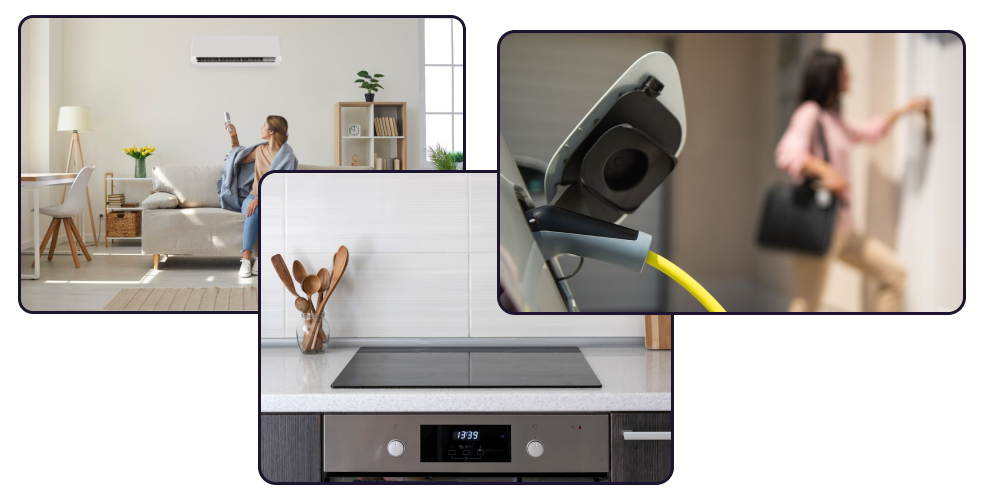 Educational Presentations
Bring the joy and knowledge of home electrification to your group with an educational session, presented by QuitCarbon.
The friendly Electrification Advisors from QuitCarbon will join your group's virtual or in-person meeting to share a lively 20 minute session (plus Q&A) on home electrification - what it it, why it matters, how to do it, and more. Ideal for lunch-and-learns at your company, neighborhood association, faith-based group, nonprofit, or any group of carbon-aware folks!
To get a sense of what our presentation could be like, here's a deck and video of past presentations.
Here's an example of an email you could share in your invitation to your membership:
Please join our upcoming meeting - our special guest will be QuitCarbon.

We've all seen the increased wildfires here in California (and around the world), record heat waves, and worsening storms, drought, etc - all resulting from too much carbon pollution. Now you can be part of the solution!

SF Bay Area-based QuitCarbon will present a fast-paced educational session in which you'll learn about the impact our fossil fuel-powered appliances have on the health of our families and the planet. They'll share free resources to help you…quit carbon – including how to switch to cleaner and more efficient appliances like heat pumps and induction stoves.